May 29, 2018
– St. Augustine Wins Second Straight State Title –

<Story was written by Mr. Patrick Mulranen and originally published in the Press of Atlantic City on May 26, 2018>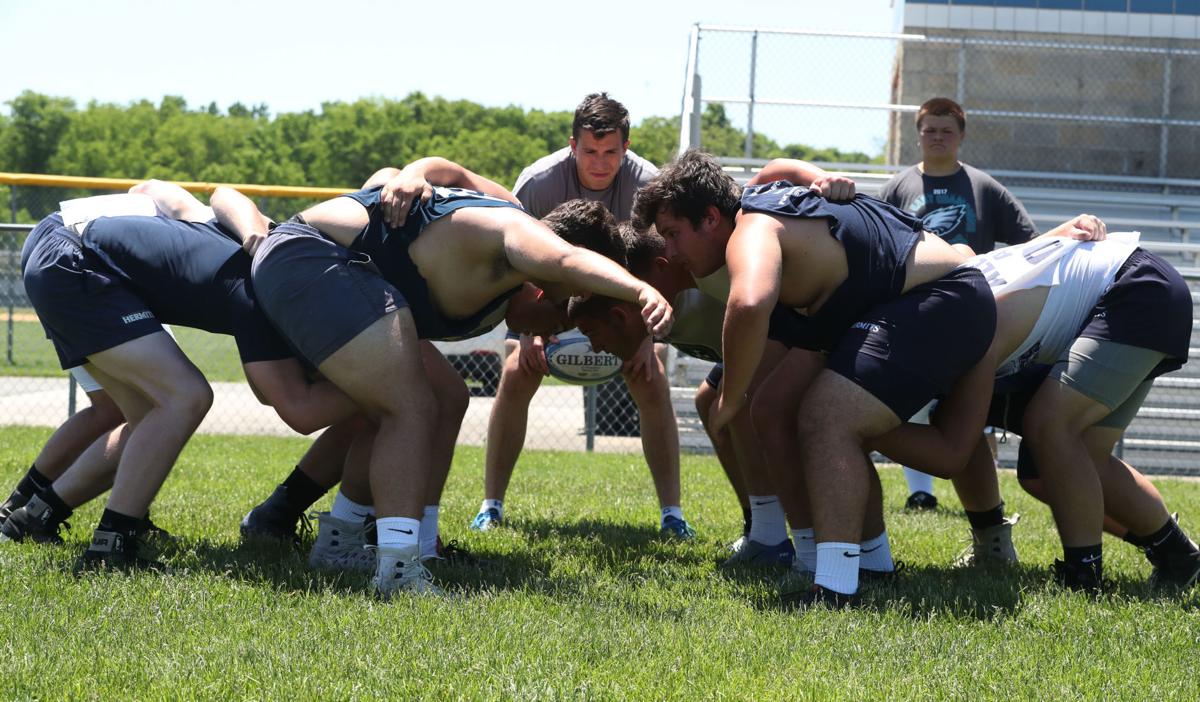 The St. Augustine Prep rugby team won its second consecutive state championship Saturday with a 34-17 victory over Delbarton at Mater Dei in Middletown, Monmouth County.
This was the fourth straight season the Hermits played the Green Wave in the title game.
"This game was tighter. It was very physical like I thought, and it was very hot," Hermits coach Brendan Towell said. "Delbarton always comes to play. When we won, I was definitely more emotional this year. It really was great. It's difficult to repeat because rugby in New Jersey is improving.
"I think we made South Jersey proud today."
Sean Lenzsch, a senior, scored three times in the game. Matthew Compton, a senior, and Connor Hohman, a junior, each scored once. Jimmy Oliva had all of St. Augustine's penalty kicks and conversions.
While leading in the second half, the Hermits received a red card penalty after a defenseless tackle, forcing them to play 14-on-15 the rest of the game.
"At that point, my guys knew Delbarton was going to try and take advantage of the opportunity, which they did," Towell said.  "It was definitely a wakeup call."
Towell said St. Augustine prides itself on conditioning, and its ability to overcome adversity resulted in a repeat championship.